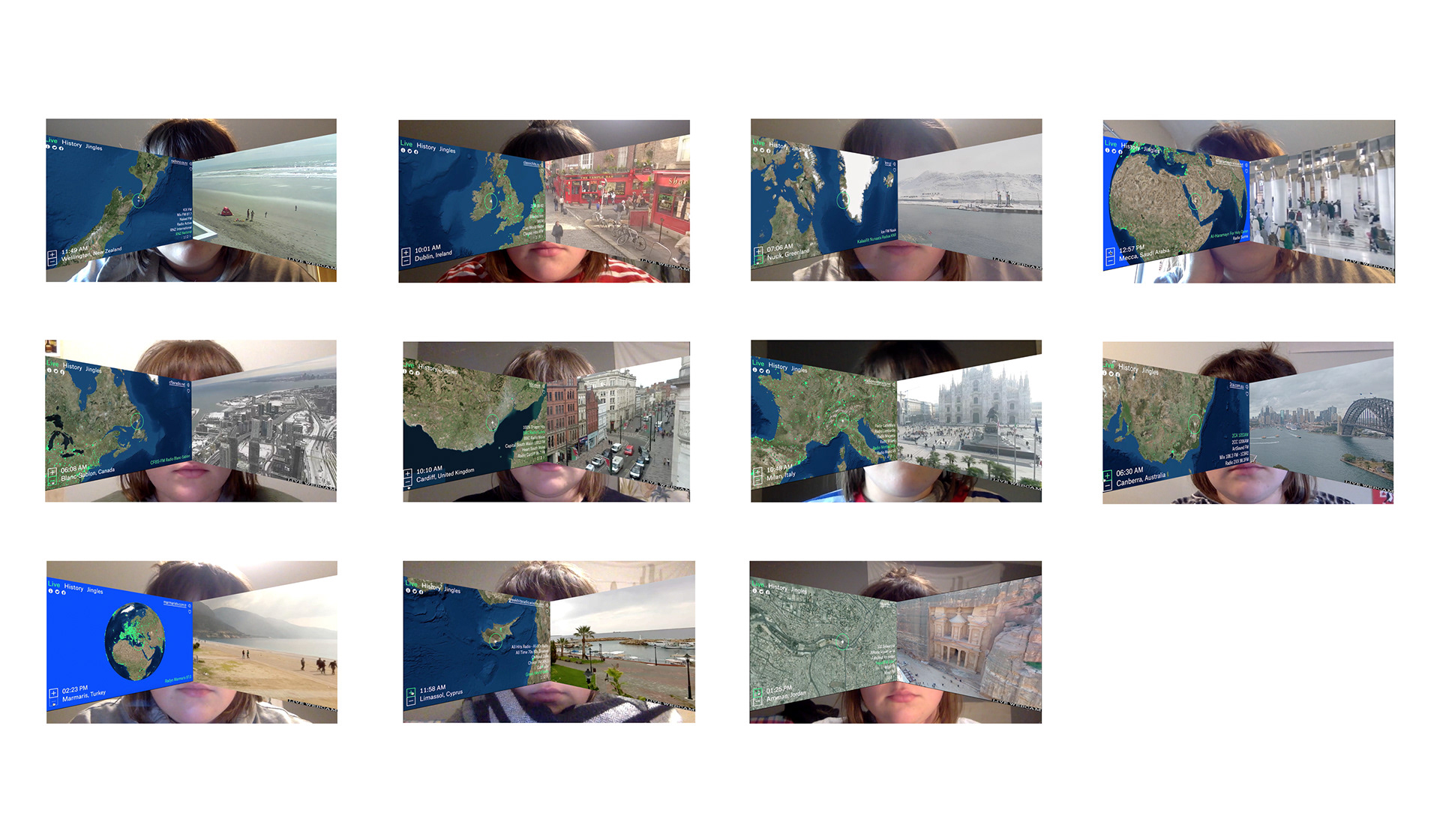 'Around the World'  -  Travel the world daily, without leaving your house.
The requirement of the brief was to explore how someone would be able to indulge in destinations around the world without leaving the comfort of their own homes. I explored what made places unique from food, music, language and landscape. My final submission was the exploration of destinations through their free to view live webcams along with the audio of the local radio station. 
http://radio.garden/
allows you to access live local radio while multiple sites allow you to access live webcams. The layout of the piece mimics virtual reality screens, the shape pulls you in to the location. You get to experience the location visually and auditory.